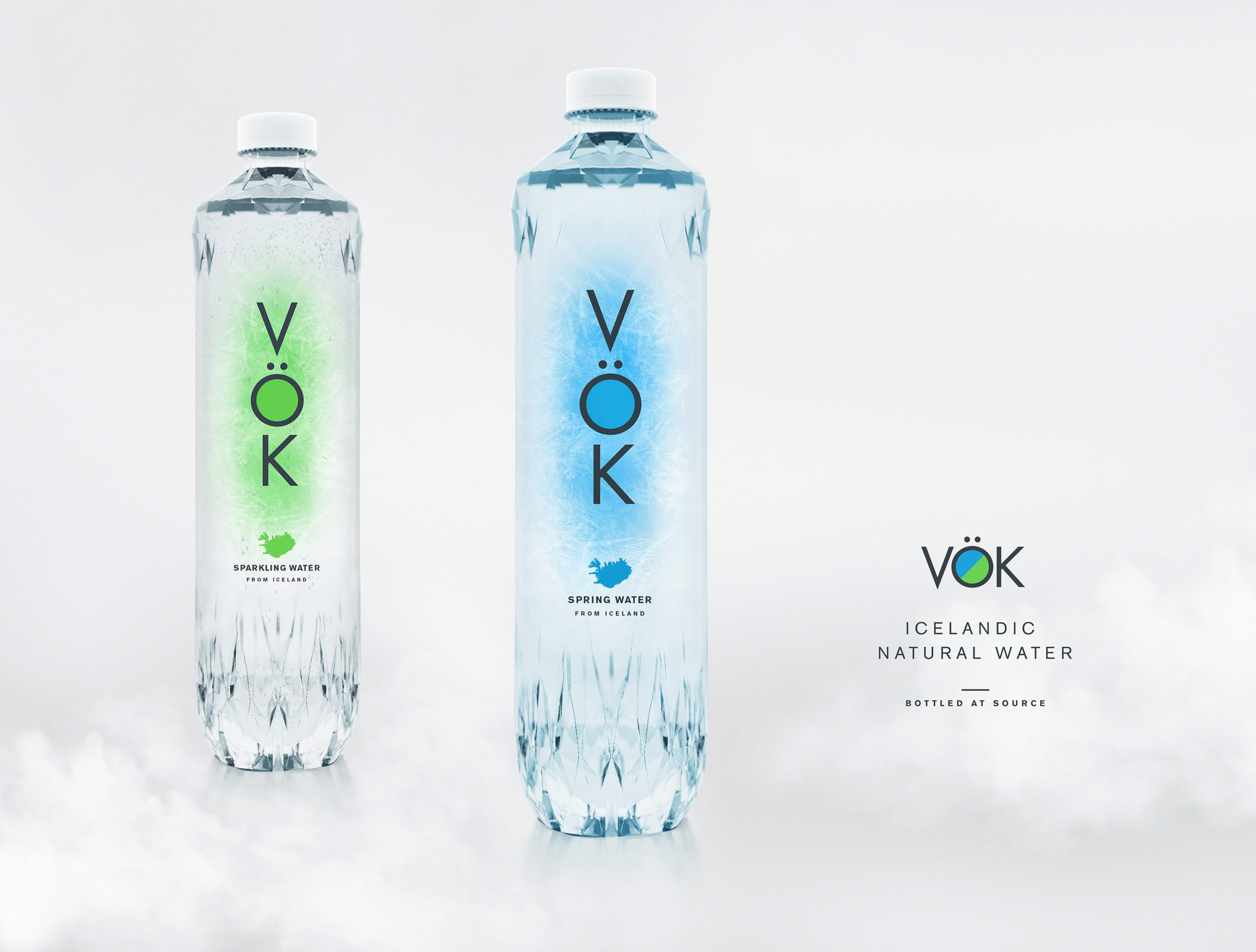 Vök – Icelandic Natural Water
Iceland. Home to gorgeous glaciers, spouting geysers, vibrant volcanos, and raging rivers. Iceland boasts one of the world's cleanest, purest ecosystems. Iceland is also home to the famous Blue Mountain ranges; the secret behind every precious Vök product. For more than 5000 years, this spring has provided abundance to its every visitor, shielded by an impenetrable barrier of lava.
The bottle's shape references the glaciers of Iceland and the font's color references the lava guarding the springs. The typography is minimalistic and gives a clear view of the purest liquid in the world; Icelandic Water. On the back, there is a hint of color to differentiate between types of Vök Waters and vague patterns of ice crystals that give the illusion that the water in the bottles is frozen.